Saturday, February 11 at 2:00 PM
Teacher and troubadour Karlus Trapp presents his educational and entertaining presentation, The Roots of Black Music in America.
It is a 100-year journey back through time, offering a fresh perspective through song, story, and history that makes the music of America's black musical giants come alive.
Warning: When you attend this show, you may find yourself smiling, humming, or tapping you feet for hours afterward. And you'll be surprised at what you may learn!
Registration is not required for this free program.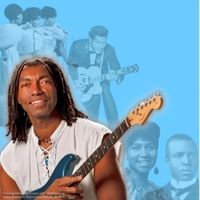 About Karlus Trapp: A 2012 inductee to the NYC Blues Hall of Fame, Karlus Trapp has been playing music since he was 5 years old. He has been teaching guitar and making a living playing music for over 30 years, and as a music educator he has been bringing his music and talents to schools for over 20 years.