Our library card traveled around the city and stopped at ten different locations to take pictures.
Can you tell us where these photos were taken in Tarpon Springs?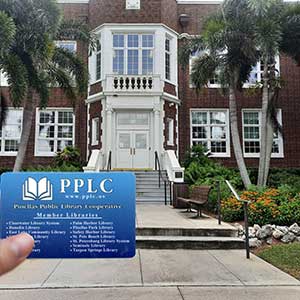 How to enter:
Stop by the National Library Card Sign-Up Month table in the library for an entry form OR enter online by clicking the button below.

Participants who identify all ten locations correctly will be entered into a drawing for a prize basket.
Sponsored by the Friends of the Library