Friday, October 18 at 2:00 PM
Osteoporosis Lecture Presented by Dr. Linda Diedriech, AdventHealth North Pinellas and PSTA
Learn all about osteoporosis, or thinning bones, as Dr. Diedriech discusses prevention and treatment options, including exercises, supplements, and medications.
Healthy Hop Info
In addition, representatives from the Pinellas Suncoast Transit Authority (PSTA) will be on hand to share information about the Healthy Hop program, a free transportation service for seniors to medical facilities, pharmacies, and grocery stores.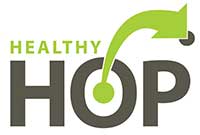 Health programs are presented by AdventHealth Hospital in support of the City of Tarpon Springs Senior Information Center.