Our collection of E-Magazines from RBdigital is moving to the Libby app as part of our OverDrive collection of electronic resources.
You will still be able to read magazines in the RBdigital app until March 31, 2021.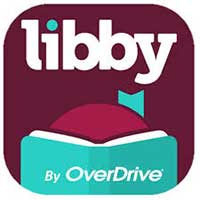 How do I get magazines going forward?
You can read new issues of magazines in the Libby app. All you need to do is download Libby from your app store and then look for the magazine section, or use the search box to find specific titles.
Getting started with Libby
For those who have not yet tried the Libby app as an alternative to using OverDrive for ebooks, all you need to get started is your library card number and PIN. The Libby app is easy to use and will guide you through the setup process and get you connected to our library in just a few minutes. You can find in-app assistance or visit Libby's help site for support.
---
For long-time readers of E-Magazines, you may have more questions:
How is Libby different?
Magazines will now be returned at the end of the lending period (in RB they stayed on your device forever). Since magazines are available for unlimited simultaneous use, you may check them out again as often as you like. Magazine checkouts do not count toward ebook/audiobook checkout limits.
Can I use the OverDrive interface instead of Libby?
Because OverDrive and Libby are two different ways of accessing the same collection, the short answer is yes, however using Libby for magazines provides the best user experience. In OverDrive, once the magazine is checked out, you do not read it in the app (like the Libby app), but within your device's Internet browser, therefore if you wish to read off-line, you must use Libby.
But what about magazines I have downloaded in the past?
There is a work-around! You will be able to access your historical magazine loans from RBdigital through Zinio. (Some patrons will remember Zinio as our original E-Magazine resource).
Download the free Zinio app from your app store or go to zinio.com on your computer.
From the Zinio app or website, register a new Zinio account using the same email address you used to access RBdigital.
Once registered, your previously borrowed magazines will be available in your account in the "My Library" section.
Please note that Zinio.com is a site that sells magazines, but you are able to use it to view your previously-borrowed magazines. Going forward, you will need to use Libby to view new issues. The library has no relationship with Zinio's magazines for purchase.