Free Genealogy Help @ The Library:
---
RootsMagic Genealogy Classes – Oct 4 & 11 at 7:00 pm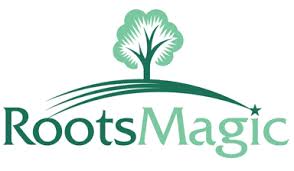 Learn the features of RootsMagic, a family tree building software. RootsMagic surpasses online family trees by providing an array of printable reports and charts, as well as added security.
This is a hands on workshop – bring your laptop. At rootsmagic.com you can download RootsMagic Essentials for free, or the expanded RootsMagic 7 for $29.95. If you are using another popular genealogy software, such as Family Tree Maker or Legacy Family Tree, this workshop will be valuable to you as the programs operate much the same.
No reservations required. You may attend one or both of the class meetings.
This is an in-person workshop held at the Tarpon Springs Cultural Center, 101 Pinellas Avenue. 
---
Introduction to Genealogy Video

Program Handout |

Family Group Sheet |

Pedigree Chart
---
View Our Archived Genealogy Programs

---
Genealogy Research Databases
Ancestry Library Edition via ProQuest - The library version of Ancestry.com allows you to search census, immigration, vital, military, court, church, and ethnic records as well as the Social Security Death Index and much more. Subscription site for use in library only.

Fold3 - Provides convenient access to military records, including the stories, photos, and personal documents of the men and women who served. A specialized database from Ancestry.com To use: enter your library card number.
Fold3 Training Center

American Ancestors - Access to nearly 3,000 genealogical and historical collections, focusing on (but not limited to) the New England area. Compiled by the New England Historic Genealogical Society. Subscription site for use in library only.
Family Search - The Family History Dept of the Church of Jesus Christ of Latter-Day Saints has amassed the largest collection of genealogical and historical records in the world. These are generously shared with everyone. Freely accessible website; register for a free account.

St. Petersburg Times 1901-2009 via ProQuest - Provides researchers, genealogists, and scholars with online, easily-searchable first-hand accounts and unparalleled coverage of the politics, society and events of the time. For home access: enter your Tarpon Springs Library card number.
---
Archival Databases (All Freely Accessible)
| | |
| --- | --- |
| | Florida Memory - Provides access to archival resources housed in the State Library and Archives that illustrate significant moments in the state's history, offers educational resources for students of all ages, and makes available collections for historical research. No library card necessary for access. Also: check out their YouTube channel! |
| | PALMM (Publication of Archival, Library & Museum Materials) - A cooperative initiative of the public universities of Florida to provide digital access to important source materials for research and scholarship. |
| | Pinellas Memory - A work-in-progress by several Pinellas County public libraries that features historic articles and photos from local newspapers, postcards, scrapbooks, maps, letters, pamphlets, and manuscripts dealing with the history of Pinellas County. No library card necessary for access. |
| | Library of Congress Digital Collections |
---
Websites
Portals (sites containing links to many other sites):
Specific Topics:
Greek Genealogy Sites:
Local Historical Societies: